The Marischal College – Aberdeen
Erected to honour the medieval monarch who hastened Scottish independence by defeating Edward II king of England, at The Battle of Bannockburn in 1314. Bruce holds aloft one of three charters he bestowed on the city in recognition for its support throughout his struggle to gain the throne.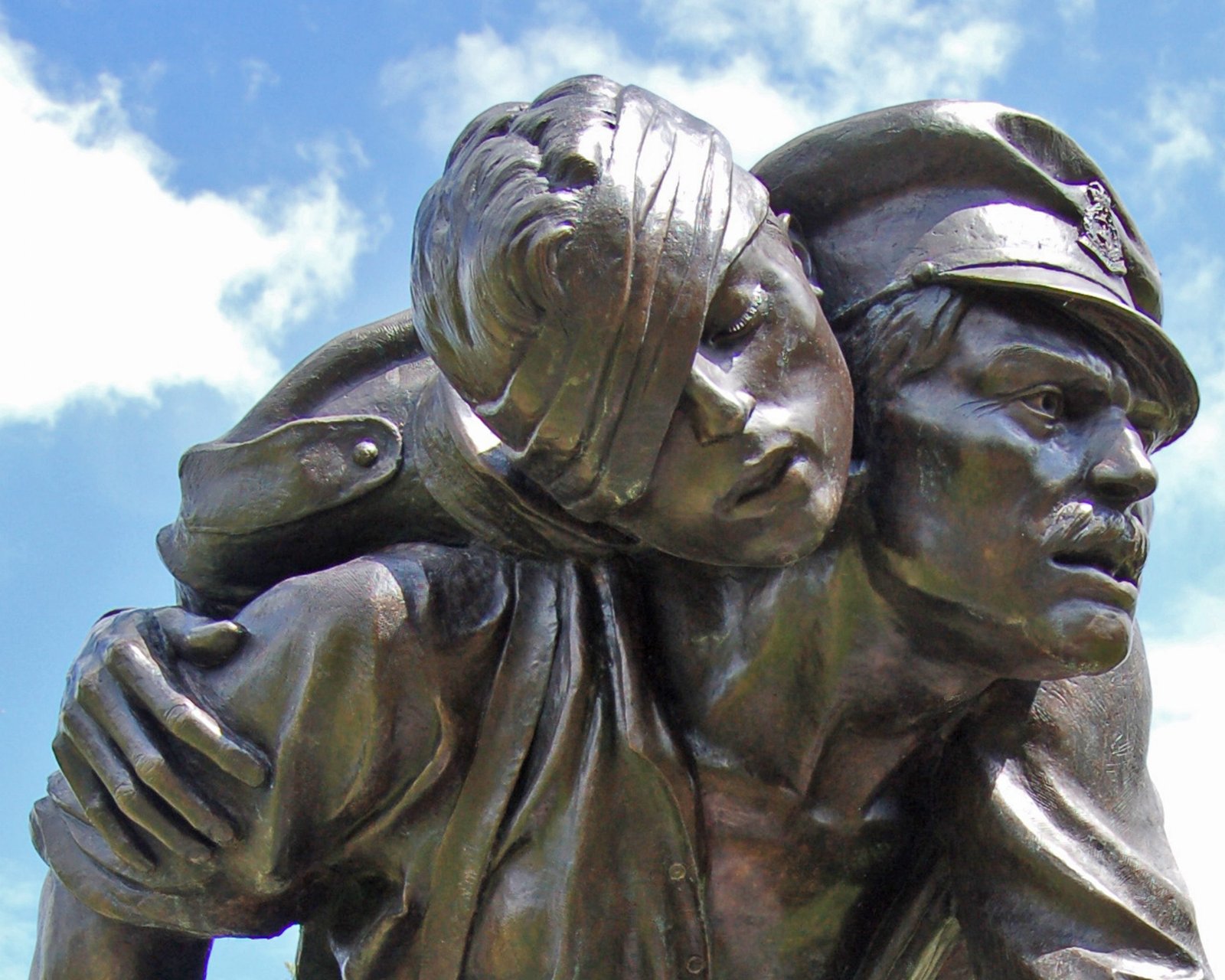 National Memorial Arboretum – Staffordshire
A detail of the Benjamin Clemens design showing the rescue of a wounded soldier from the trenches of WW1.
As a child, Robert Louis Stevenson frequently visited the manse in Colinton, where his maternal grandfather, Dr Lewis Balfour, lived while he was the Minister of the Parish Church. This statue of Robert Louis Stevenson as a boy with his Skye terrier "Coolin" was unveiled By Crime writer Ian Rankin, in the small garden just outside the Colinton Parish Church.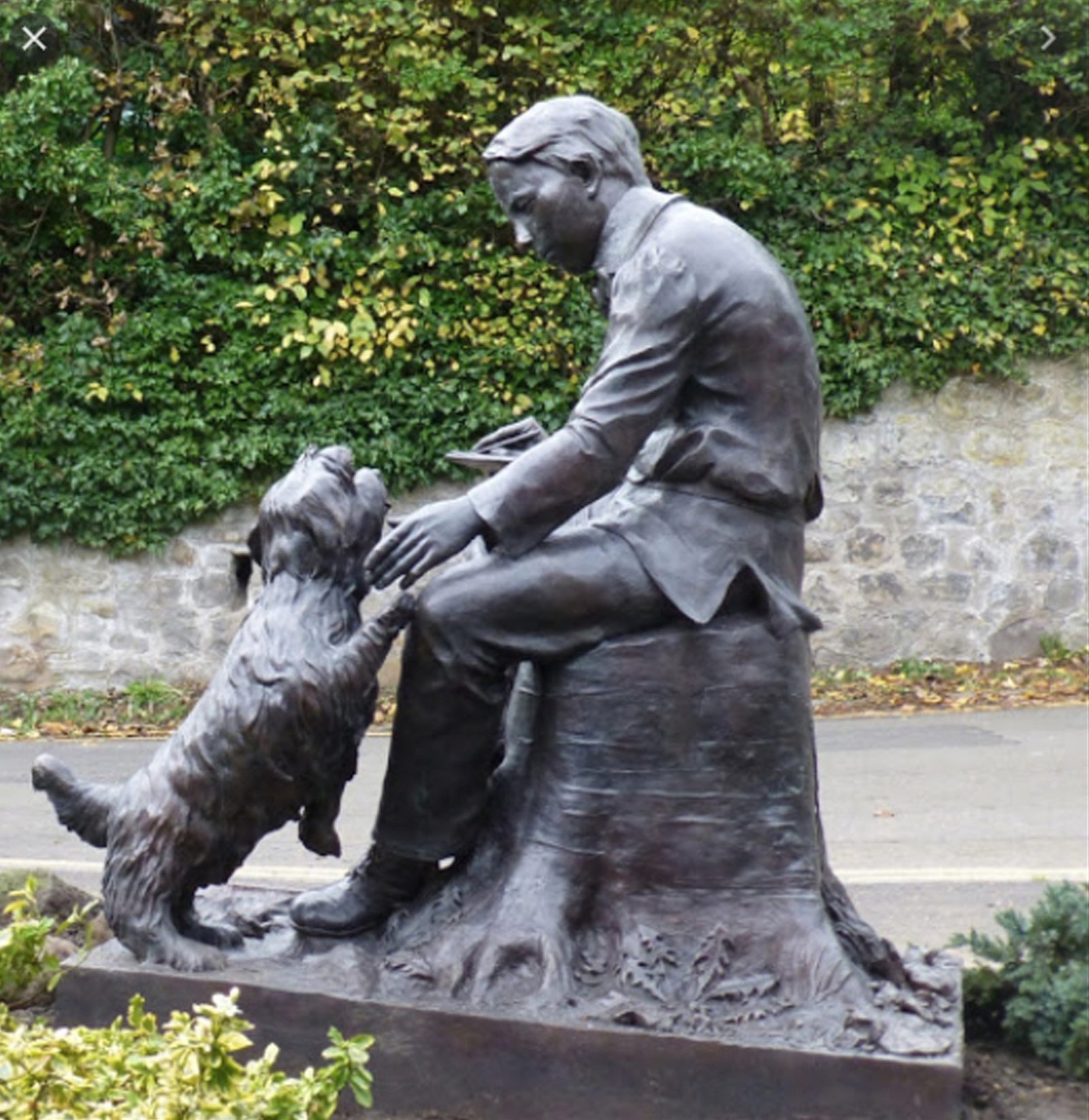 Please enquire
for availability of
prints and maquettes.